CONCLUSION

Between 1932 and 1945, untold thousands of women, euphemistically know as "comfort women," were systematically rounded up and imprisoned in "comfort stations," brothels where they were repeatedly raped and abused by Japanese military personnel. in the years since Japan's defeat, these women have lived with physical and emotional scars of their enslavement in silence. That silence, enforced by patriarchal power and discrimination in both Japan and their own countries, brought Japan a comfortable four-decade respite from facing its responsibility for these war crimes.


Only in the 1990s, when survivors of the comfort stations began coming forward to speak about their ordeals, did the exorbitant human price they have paid for Japan's comfort become clear. Through their courage and activism, survivors have forced the Japanese government and public opinion throughout Asia to reconceive that price as a debt Japan must acknowledge and attempt to redeem.


The suffering of comfort station survivors must be remembered, reflected upon, and enlisted in effort s to transform Japan's all-too-comfortable ways of remembering the war. In a number of public statements and in suits filed against the Japanese government, surviviors have presented their own vision of how Japan should fulfill its responsibilities. They call on the Japanese government to investigate and reveal the truth about its wartime conduct, acknowledge its war crimes, punish those responsible, issue apologies and pay compensation to all its victims, and educate younger generations about Japan's war crimes so as to prevent their repetition. This vision demands that the Japanese government develope a habit of remembering its crimes and that it foster this habit among its citizens through educational initiatives.


( A music video dedicated to all former comfort women global wide. )



Powered by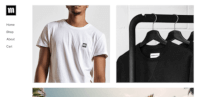 Create your own unique website with customizable templates.